Sunrun Provides Affordable Housing Community with Clean Energy Savings and Price Stability
New rooftop solar system at The Knolls affordable housing community in Orange County is one of California's largest and provides monthly energy savings for 260 apartment homes
SAN FRANCISCO, Nov. 07, 2023 (GLOBE NEWSWIRE) -- BLDG Partners, the Foundation for Affordable Housing, the City of Orange and Southern California Edison partnered with Sunrun (Nasdaq: RUN), the nation's leading provider of clean energy as a subscription service, for a ribbon-cutting ceremony to celebrate a new solar installation at The Knolls, an affordable housing community in Orange, California.

The project–one of the largest affordable housing solar installations to be completed in California–provides solar energy credits to 260 apartment homes and saves each family an average of $60 per month on their electricity bills through virtual net metering. Over the next 20 years, the system is projected to save over $6 million for the low-income residents.
The 646-kilowatt solar system was installed on existing carports throughout the community. Eighty-nine percent of the energy produced by the solar panels will be credited to the residents' accounts, free of charge. The project was made possible through the California Public Utilities Commission's SOMAH (Solar on Multifamily Affordable Housing) program and the Inflation Reduction Act. State funding for the initiative comes from polluters who purchase greenhouse gas allowances through the state's cap-and-trade program and is a concrete demonstration of California's commitment to reducing the climate impacts of the built environment.
"Everyone deserves access to affordable, abundant, and predictably priced clean energy," said Sunrun CEO Mary Powell. "Sunrun is dedicated to advancing energy equity, which is particularly impactful for lower-income communities and renters that value energy security and stability. We take great pride in delivering clean energy and substantial monthly bill savings to the residents of The Knolls."
"Energy efficiency is a core element of BLDG's strategy for improving affordable housing," said Karen Esparza, Vice President of Asset Management at BLDG Partners. "An estimated 65% of energy usage at The Knolls will now be offset by local, renewable sources. Not only are we making a material impact on the environment, but we are also bringing meaningful savings to our residents– around $700 per year per household. The City of Orange, Southern California Edison, and Sunrun have been dedicated partners, and we are so proud to see the project come to fruition."
"In a time of runaway energy inflation, the solar panels installed at The Knolls will help the property and residents, who are all renters, by providing a retail billing credit directly to their Southern California Edison electric bill through virtual net metering," said Scott Sarem, vice president of Multifamily Affordable Housing at Sunrun. "Solar takes the variable risk of energy inflation out of the equation for affordable housing developments."
"The Knolls Apartment community has a history of providing dependable and affordable housing for families in the City of Orange," said Jonathan Russo, Senior Asset Manager for the Foundation for Affordable Housing. "Established in 1963 and subsequently renovated in 1996, this 260-unit complex offers a critical source of quality affordable housing for its residents. The Foundation is proud of our partnership with BLDG and the City in preserving the property's purpose and affordability while also improving its condition and services for residents. Our shared mission is to continually enhance this property and we are thrilled to announce the installation of solar panels as a significant step towards furthering this goal."
About Sunrun
Sunrun Inc. (Nasdaq: RUN) revolutionized the solar industry in 2007 by removing financial barriers and democratizing access to locally-generated, renewable energy. Today, Sunrun is the nation's leading provider of clean energy as a subscription service, offering residential solar and storage with no upfront costs. Sunrun's innovative products and solutions can connect homes to the cleanest energy on earth, providing them with energy security, predictability, and peace of mind. Sunrun also manages energy services that benefit communities, utilities, and the electric grid while enhancing customer value. Discover more at www.sunrun.com
About the Foundation for Affordable Housing
The Foundation for Affordable Housing (FFAH) creates safe, comfortable, high-quality, affordable homes that enrich the lives of their residents and add stability to the surrounding community. Whether a development is a strategic partnership or one of the many they own, their team focuses on the construction, acquisition, and operation of low-income, special needs and senior housing.
About BLDG Partners
BLDG Partners is a Southern California-based real estate investment firm founded in 2010 that focuses on the preservation of workforce and affordable housing. BLDG is proud to work collaboratively with public and private organizations in planning and deploying investments focused on green energy and efficiency.
Media Contact
Wyatt Semanek
Director, Corporate Communications
press@sunrun.com
Investor & Analyst Contact
Patrick Jobin
Senior Vice President, Finance & IR
investors@sunrun.com
Photos accompanying this announcement are available at: 
https://www.globenewswire.com/NewsRoom/AttachmentNg/b64d0f6e-af1f-4c19-913e-beda36077234
https://www.globenewswire.com/NewsRoom/AttachmentNg/50842d91-895a-4b65-9861-446a849b9920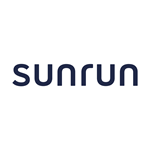 Solar Installation at The Knolls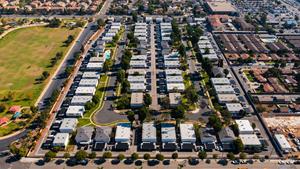 The 646-kilowatt system provides solar energy credits to 260 apartments at The Knolls in Orange, California.
Ribbon-Cutting Ceremony at The Knolls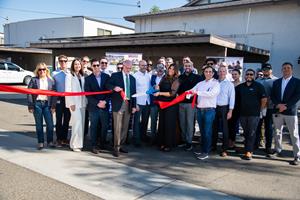 BLDG Partners, the Foundation for Affordable Housing, and Sunrun held a ribbon-cutting ceremony on November 3rd to celebrate the solar installation at The Knolls, an affordable housing community in Orange, California.
Source: Sunrun Inc.

Released November 7, 2023