Sunrun Launches Premium Add-On Storage Offering In California, Maximizing the Value of Solar Energy
Adding a battery to an existing solar system provides outage protection, the ability to shift solar energy consumption to evening use and bolsters the state's energy system
SAN FRANCISCO, Nov. 01, 2023 (GLOBE NEWSWIRE) -- Sunrun (Nasdaq: RUN), the nation's leading provider of clean energy as a subscription service, announced today that it has launched a new add-on storage offering for California solar customers. With storage, solar customers can power through outages, capture additional value from their existing home solar installation and enhance grid reliability in their communities.

This offering builds upon the solar-plus-storage momentum Sunrun has already established within California after introducing home batteries to its suite of products in 2016. Homeowners are finding that they get the most benefits by combining rooftop solar with on-site storage. In fact, during the most recent quarter, more than 85% of Sunrun's new sales in the state included a battery.
Many California customers who didn't have the option to initially install a battery have expressed a strong interest in adding storage to their systems. This heightened consumer demand corresponds with the increasing frequency of power outages and year-over-year increases in utility prices in the Golden State, which are some of the highest in the country at more than 67% the national average.
"Even when the sun sets, more Sunrun customers will be able to harness their own clean solar energy and save money," said Sunrun CEO Mary Powell. "Thousands of our solar-only customers have told us that they want to add storage to their existing systems. We're excited to empower them with energy independence, outage protection, and greater control over how they generate and consume their solar energy."
Sunrun's add-on storage offering uses a premium battery product that seamlessly integrates with customers' existing solar panels to provide either partial- or whole-home backup power during grid outages. In addition, the batteries allow customers to maximize their use of solar energy by capturing and storing electricity generated during the day and utilizing it during peak evening hours when utility rates are highest, leading to enhanced lifetime savings.
During a power outage, Sunrun's solar-plus-storage customers are able to power essential needs on designated circuits, such as lights, refrigerator, freezer, WiFi, and power outlets for phone and computer charging. Customers who wish to add multiple batteries are able to power larger appliances including water heaters, central heating and air conditioning.
"We've seen huge benefits from going solar and have been eager to add batteries to make our system complete," said Sunrun customer Eric Lotter in Gilroy, California. "I realized we weren't taking advantage of all the energy our panels were generating in the daytime. But now, our batteries will act like a time machine and let us shift that solar energy to the evenings. We also love the security of being able to blackout-proof our home."
Customers who choose to add a battery to their current system will have the opportunity to actively contribute to strengthening California's electric grid. By enrolling their new add-on storage device into one of Sunrun's distributed power plant programs, customers can play a crucial role in supporting the grid with clean, resilient power during times of heightened consumption and be compensated for sharing their stored solar energy.
"The beauty of pairing storage with solar is that everyone benefits," Powell said. "Sunrun's customers get the value, protection and peace of mind while also being good stewards of the power grid by providing reliability and lower costs for all California ratepayers."
Earlier this year, Sunrun announced an exclusive partnership with Pacific Gas and Electric Company (PG&E) in which 8,500 solar-plus-storage customers supplied energy to the grid during times of peak energy demand and received an upfront payment of $750 for their participation.
Now available in select California markets, Sunrun's add-on storage offering will soon be rolled out statewide. To learn more about Sunrun's purchase or financing options, professional installation, and 10-year warranty, please visit www.sunrun.com/add-a-battery.
About Sunrun
Sunrun Inc. (Nasdaq: RUN) revolutionized the solar industry in 2007 by removing financial barriers and democratizing access to locally-generated, renewable energy. Today, Sunrun is the nation's leading provider of clean energy as a subscription service, offering residential solar and storage with no upfront costs. Sunrun's innovative products and solutions can connect homes to the cleanest energy on earth, providing them with energy security, predictability, and peace of mind. Sunrun also manages energy services that benefit communities, utilities, and the electric grid while enhancing customer value. Discover more at www.sunrun.com
Media Contacts
Wyatt Semanek
Director, Corporate Communications
press@sunrun.com
Investor & Analyst Contact
Patrick Jobin
Senior Vice President, Finance & IR
investors@sunrun.com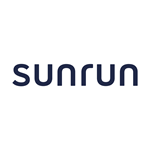 Source: Sunrun Inc.

Released November 1, 2023