Sunrun Expands Leadership Team to Enhance Customer Experience Throughout the Entire Customer Lifecycle, Accelerate Innovation and Drive Efficiencies
Sunrun reaffirms commitment to creating a personalized, multi-decade energy experience and increasing customer value with appointments of Dr. Marcus Mueller and Rachit Srivastava
SAN FRANCISCO, Sept. 26, 2023 (GLOBE NEWSWIRE) -- Sunrun (Nasdaq: RUN), the nation's leading provider of residential solar, battery storage and energy services, has appointed Dr. Marcus Mueller as Vice President of Generation and Rachit Srivastava as Head of Artificial Intelligence (AI). Marcus joins Sunrun after serving as Senior Manager of Energy Operations and Head of Government Relations, Europe, at Tesla Energy for six years. Rachit joins Sunrun after nearly three years as Head of Machine Learning at Cockroach Labs.

In his role as Vice President of Generation, Marcus will drive Sunrun's asset forecasting and performance to ensure customers' systems consistently exceed operational expectations. He will also oversee the company's long-term grid services and home electrification strategies, particularly as the company prepares to introduce an add-on storage option for existing solar-only customers and a new standalone storage product for all non-solar households. Sunrun is in an enviable position to provide customers additional products and services that will enhance their clean energy lifestyle over strong decades-long relationships.
As Head of AI, Rachit will lead Sunrun's AI strategy and focus on driving innovation and integrating cutting-edge technologies in artificial intelligence, machine learning, and data analytics across Sunrun's products and services. His efforts will lead to increased customer value and a more intelligent, personalized experience, as well as improved cost efficiency and reduced cycle times.
"Marcus and Rachit are extraordinary talents who bring vast experience in energy technology and AI to our team," said Sunrun CEO Mary Powell. "They are proven leaders in value-add areas in which we are hyper focused as we become the nation's largest residential electrification company. They are a tremendous win for the innovative culture we're building."
"Embracing advancements in storage technology and AI is critical to Sunrun's mission of expanding relationships with our customers and providing them new all-electric home products and solutions that empower a clean energy lifestyle," said Sunrun Chief Revenue Officer Paul Dickson. "We are rapidly approaching one million customers. With our scale and market-leading position, investing in machine learning and AI will open up substantial opportunities for us to develop additional programs and services that deliver even greater value to both our customers and grid operators."
"I couldn't be more excited about this opportunity," said Dr. Marcus Mueller. "Sunrun's speed, scale, and storage expertise are key differentiators as more consumers look to protect their homes from rising energy costs and power disruptions. Our market-leading position gives us the ability to offer products and programs to customers that not only provide them with additional value streams and energy security, but also serve as a benefit for the entire grid system as we are rapidly electrifying our homes."
"I'm thrilled to be joining Sunrun at a time when the company is investing in new technologies and innovation to better the lives of people across the country," said Rachit Srivastava. "Sunrun has massive potential to fully realize the benefits of AI and fundamentally change the way people think about and interact with energy. I look forward to working with the team to drive an enhanced customer experience and greater value for our customers."
In 2017, Marcus joined Tesla Energy as Europe's Head of Government Relations. He transitioned to Tesla's U.S. headquarters, where he held several positions, the most recent of which was Senior Manager of Energy Operations. Prior to joining Tesla, Marcus was a Research Director at the Technical University of Munich and a scientific researcher at Airbus, focusing on all-electric helicopter technology.
Marcus has authored several scientific articles published by the Technical University of Munich on stationary battery storage systems. He holds a Doctor of Engineering and an MBA from the Technical University of Munich. Additionally, he holds a Master of Science in Electrical Engineering from the University of the German Armed Forces in Munich and was a visiting scholar at the Massachusetts Institute of Technology Center for Energy and Environmental Policy Research.
Rachit has extensive knowledge in artificial intelligence with nearly 17 years of experience in building machine learning products and statistical models for a variety of industries, including finance, advertising technology, location intelligence, health technology and infrastructure. He has developed forecasting algorithms and consumer behavior models for some of the largest financial institutions, including Morgan Stanley and Goldman Sachs. Rachit most recently led machine learning and data science for Cockroach Labs, where he helped scale a distributed SQL database used by prominent companies across several consumer-facing industries. Prior to Cockroach Labs, he used AI and machine learning to build trading signals from alternative data sets in his role as Vice President of Research and Modeling at Two Sigma, a leading quantitative trading hedge fund.
He holds a Master of Science in Computational Finance from Carnegie Mellon University and a Master of Science in Electrical Engineering from the University of Southern California. He also holds a Bachelor of Software Engineering from the University of New South Wales in Australia.
About Sunrun
Sunrun Inc. (Nasdaq: RUN) is the nation's leading home solar, storage, and energy services company. Founded in 2007, Sunrun pioneered home solar service plans to make local clean energy more accessible to everyone for little to no upfront cost. Sunrun's innovative home storage solutions bring families affordable, resilient, and reliable energy. The company can also manage and share stored solar energy to provide benefits to households, utilities, and the electric grid while reducing our reliance on polluting energy sources. For more information, please visit www.sunrun.com.
Media Contacts
Wyatt Semanek
Director, Corporate Communications
press@sunrun.com
Investor & Analyst Contact
Patrick Jobin
Senior Vice President, Finance & IR
investors@sunrun.com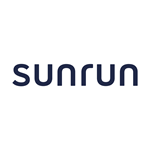 Source: Sunrun Inc.

Released September 26, 2023